Your pen applicator is essential to your diamond art kit because it is the vessel that carries the drills (or diamond beads) from your tray to the canvas. As you learn how to master the art of diamond painting, you can use the pen that is provided with your diamond art kit. But, as you become more advanced, you may want to invest in other types of pens that can help you place multiple beads at one time.
Various diamond sticky pens
Ordinary diamond painting tool pen, small barrel, single nib, suitable for filling positions.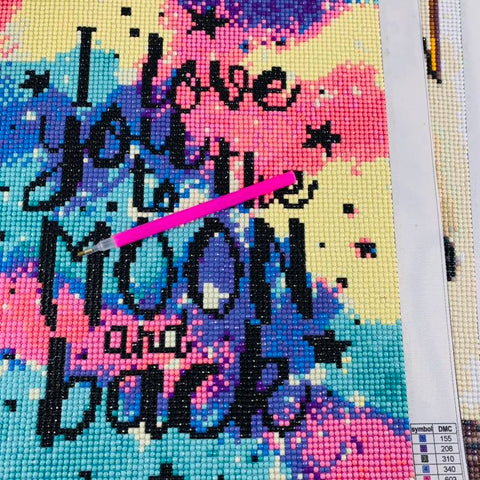 There may be nothing wrong with the novice. But for those who are obsessed with diamond paintings, we will of course choose other ones that are better looking or more comfortable.
Good-looking tools make us happy and decompress the process of making diamond paintings! More importantly, the nib can be replaced. You can choose a single bead diamond brush tip, or you can choose a multi-diamond brush tip. We use multiple diamond brush tips not only to quickly complete a large area of the canvas, but also to make the diamond paintings straighter and make the diamond paintings more beautiful!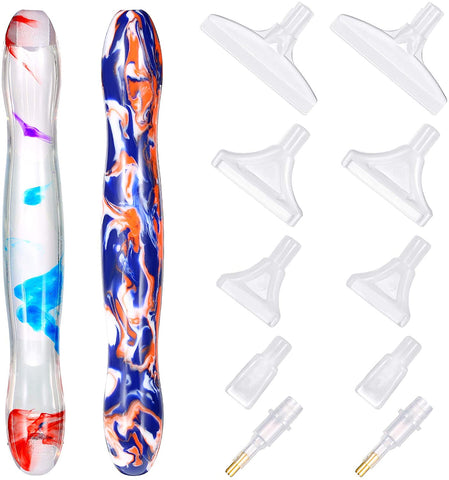 Let me introduce you to the pen grip
Ordinary Pen Grip
5 different diamond sticky pen, especially suitable for a large area with the same color diamond Ordinary diamonds sticky pen can only stick one diamond , 3/ 6/ 9 /12pieces diamonds sticky pen can stick 3/ 6/ 9 /12diamonds at the same time, diamonds sticky speed is 1-12 times than ordinary diamonds sticky pen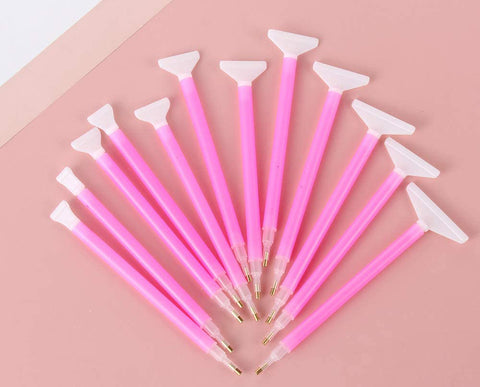 Cute Diamond Painting Pen
Lovely muffin tops,Retractable nib design,Meet DIY needs.
These diamond painting pens are lightweight to use, helping to pick diamonds quickly; Big belly design provides an adorable look to these pens and gives comfy gripping expereience to users.These cute drill pens tools are suitable for drilling most kinds of diamonds, easy to paste diamonds, helping users to complete diamond painting faster, nice tools for beginners and DIY lovers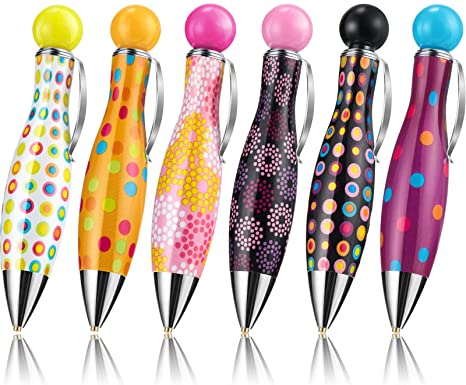 Luminous cute Pen Grip
Diamond painting pen with light can provide a certain lighting brightness, which can help you see the symbols and numbers more clearly in a weak light environment.This diamond light-up pen has a practical design, its appropriate size makes it comfortable to hold and easy to use, durable and reusable.Their fun and cartoon-ish design makes them a good choice for a gift to a diamond enthusiast, especially children.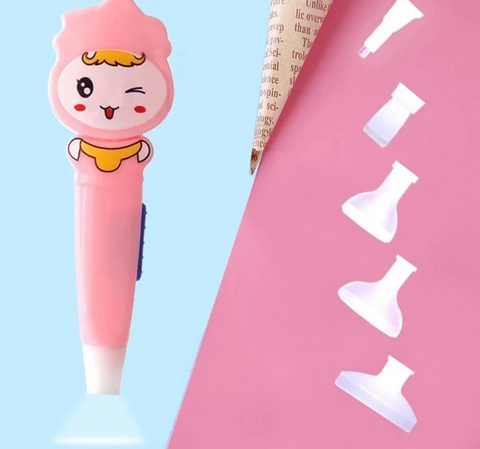 Ergonomics Shaped Diamond Painting Pen
Tired of using the pink drill pen that came in the diamond painting kits. Here is a customized ergonomic tripod grip diamond painting pen for maximum control. This diamond painting pen has a unique design that provides the ideal grip for maximum control and consistency while reducing stress on the hand. Whether you're looking for the perfect gift for the diamond painter addict or you want to upgrade your pink drill pen and enhance your diamond painting experience, this is the pen for you.
Thick foam Pen Grip
These grips are extra chunky and thick, for those whose hand issues need that relief of pressure in their grip, and they are extra long compared to many similar grips.Both ends of the grip can now have tips changed out! Because the pen barrel is secure and stationary inside the grip, it has the stability to handle changing the tips from a round tip to a multi-placer. This is a unique and very helpful tool for those of you who want to keep diamond painting but have real issues with your grip or hand pain that has stopped you in the past from enjoying your craft.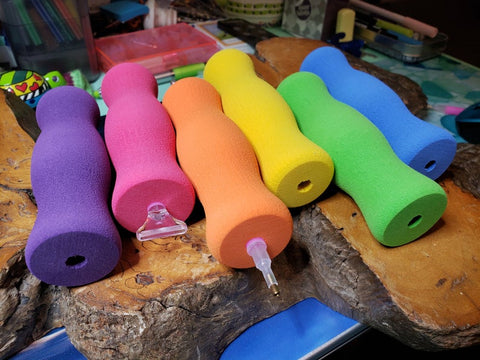 Epoxy customized pen grip
This handmade diamond inlay pen is made of jewelry resin and wood, with flowers or shells added. Glow in the dark, and different types of flowers and wood (black, light brown, dark brown, orange, red, blue, yellow, green, deep red). If you want to have a unique diamond pen, you can also customize one!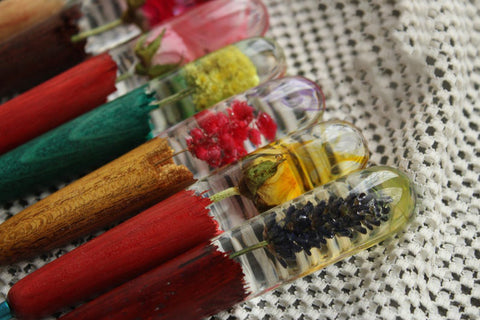 Recently discovered a tool that can make a large area-diamond roller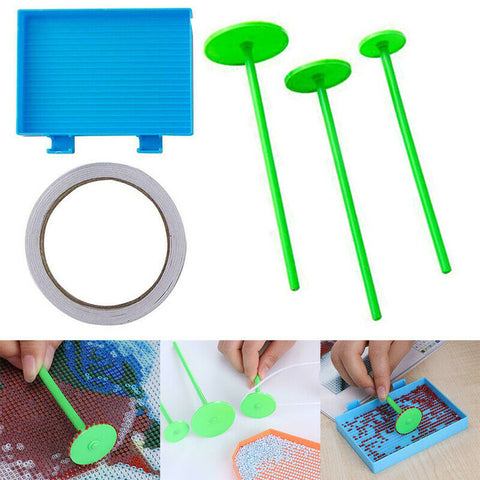 Ordinary pen grip and roller
 Automatically 360° diamond drill roller tools set, easy to apply.Great 360° Disk Design, Can stick 30 - 60 pieces diamonds one time.More complex works without feeling overwhelmed, and making it faster, very suitable for beginners and professionals.Ergonomic handle and smooth, comfortable to grip,not only for numerous diamonds sticking, but also for single diamond, morever.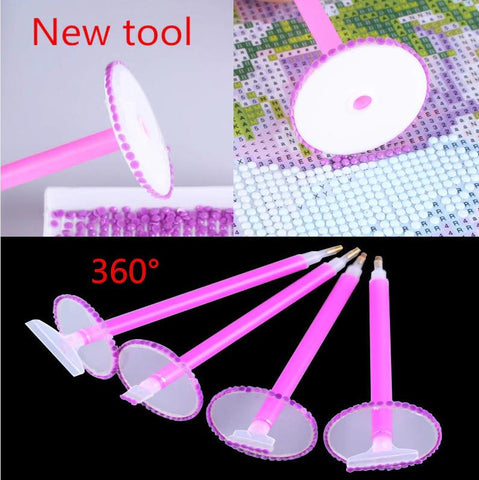 Rollerball nib
The spot drilling wheel has the advantages of being fast, efficient and time-saving, and can be applied by adults and kids; With the diamond painting drill pen, your diamond painting tool set will be more complete and it will become one of your indispensable tool accessories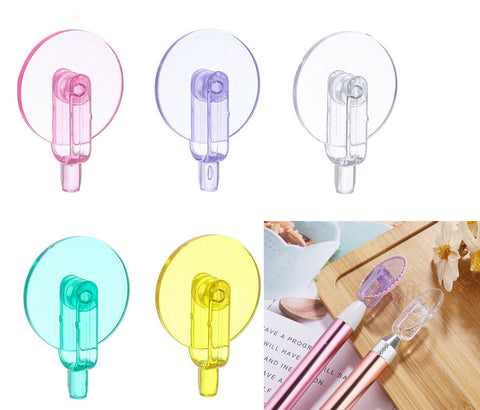 Hope everyone likes the diamond painting and have a nice day.
Join our Facebook community of obsessed diamond painters, it is powerful and growing by thousands! Here, you can discover expert tips and tricks and proudly display your new work.
Now, hurry up-your tribe is waiting!