---
[Unknown Images] Note: Our diamond painting kit is a colorless canvas. Before finishing, you won't know what the pattern is. When you're done, you can see a complete pattern, but it takes a bit of patience. I believe that when you finish this artwork, you will not be disappointed and you will be lucky to receive the pattern you want.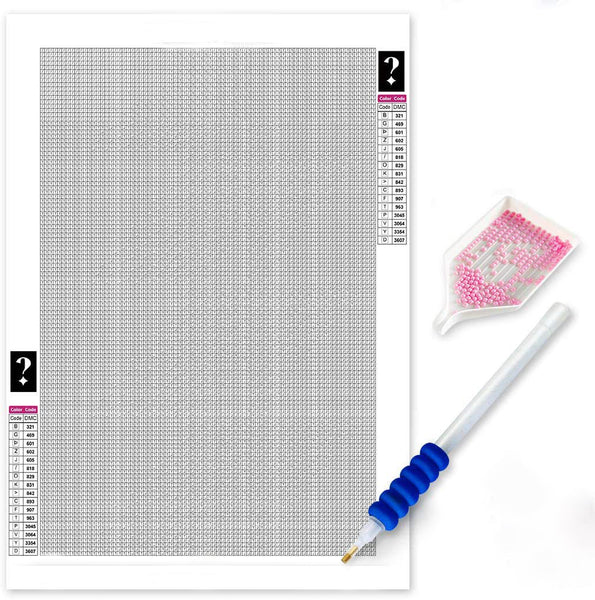 [Entertainment and Stress Relief] Carving diamonds and painting embroidery, turning attention from concentration to relaxation is a very good way to reduce stress. Complete a diamond painting with family, friends, or loved ones to improve emotional communication and relieve stress.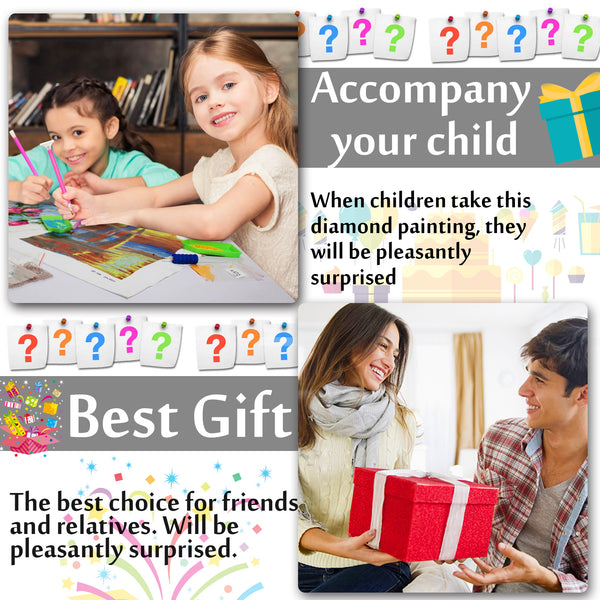 [The best gift] This is a gift with surprises. When life is unsatisfactory, we always need a surprise for ourselves. DIY gifts always make people feel very moved. Diamond painting is a good choice for Christmas, Thanksgiving, New Years, Halloween, birthday gifts.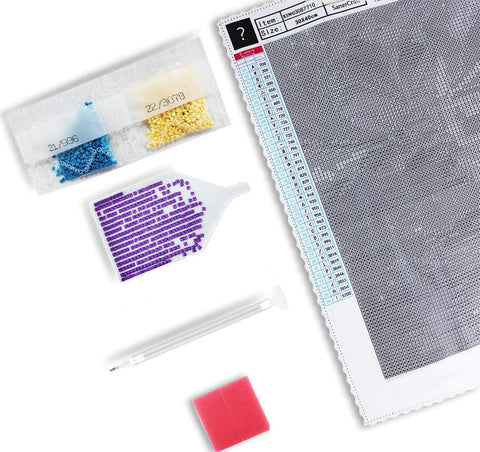 [High-quality material] The diamond painting canvas is made of high-quality canvas, which is durable, healthy and environmentally friendly, high viscosity and not easily deformed. Diamonds have a uniform texture, smooth surface, bright color, brilliant and never fade, and can be stored forever..
5D complete diamond painting mystery kit, which includes
✅white canvas  x 1
✅diamond sticky penx 1
✅clayx 1
✅diamond platex 1
Shipping Worldwide:
Fast shipping to the United States (15 - 35 days)
Please allow 3-5 weeks for delivery to Canada, United Kingdom, Australia all European Union Countries.
Please allow 4 - 6 weeks for delivery to the rest of the world.
Does each diamond art picture come with its own set of drills?
Yes each diamond art has its own set of drills there are number for each canvas picture just make sure you use the right drills for each canvas check before you start your diamond
Is the film one long sheet on the canvas?
Yes, the plastic film covers the canvas of this diamond painting kits for adults. You can cover the diamond painting with the plastic sheet when not working on it. And just lift up the plastic sheet, then you can continue working.
Does this diamond art need to be covered when not working on it?
All diamond art needs to be covered,when not being worked on
More than just a store
Join our Facebook community of obsessed diamond painters, it is powerful and growing by thousands! Here, you can discover expert tips and tricks and proudly display your new work.
Now, hurry up-your tribe is waiting!
*All pictures are for reference only, the final result may be different.